Be a Local 's profile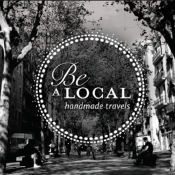 .
In an open relationship.
From Barcelona, Spain.
Currently living in Barcelona, Spain.
About Be a Local
Exclusive destination especialist that will help you discover the real essence of Barcelona and London
5 things you should know about Be a Local:
My name is Àngels Creus and I am the founder and managing director of Be a Local.
After 15 years of management experience as business consultant, I decided to transform my passion for traveling and experience in consultancy into a service company.
Be a Local desires to aid private travelers in their quest of grasping the true spirit of their destinations.
The Be a Local team is specialized in high-class personalized destination management.
Be a Local was born with the idea of sending people back home with no regrets and only memories of a fantastic and full experience.
Be a Local's websites: