Jose Florido's profile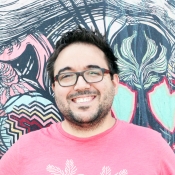 41 years. Taken.
From Madrid, Spain.
Currently living in Livermore, United States.
About Jose Florido
I'm a Spanish interaction designer living in California with my lovely wife and our dog. Since 3 years ago we started to travel and discover the world.
Some of my travels are work related and some are not, anyway I always enjoy them a lot.
6 things you should know about Jose:
I'm a lucky guy
I am 1,76 cm tall (or short...)
I have a labrador called Norman
I work at Google in Mountain View
I wanna live in Barcelona
I was living in Madrid for 1 year
Jose's websites: