Stable Kernel's profile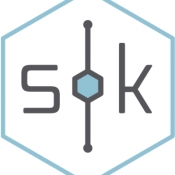 About Stable Kernel
Atlanta-based software company Stable Kernel serves some of the most innovative and revolutionary Fortune 500 companies in the world. We've built a reputation for quality products that don't just look impressive–they solve real problems for industry-leading enterprises.
Instead of implementing one-size-fits-all frameworks for your digital strategy, Stable Kernel strives to truly understand your business and uncover opportunities and challenges to propel your company.
While other agencies build generic products based on your requirements, our team of experts expose your true needs and build scalable software with the future of your company in mind.
Website: https://stablekernel.com/
Business Address: 746 Willoughby Way NE #200, Atlanta, GA 30312, USA
Business Phone: +1 844-673-7225
Hours of Operation: Mon to Fri: 9 am to 6 pm
Services We Offer: Market Research, UX/UI Design, Mobile Development, Web Development, Backend Development, Internet of Things, Data Science