Joy Robinson's profile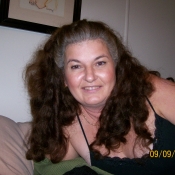 57 years. Female and taken.
From Saugus, United States.
Currently living in Claremore, United States.
4 things you should know about Joy:
I am married, third time is a charm.
I have three grown kids, one married, one almost married, and my son has a girlfriend.
My favorite hobby in genealogy.
I love being surrounded by nature.