Bryan D. Spellman's profile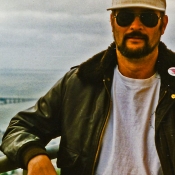 72 years. Male and taken.
From Billings, United States.
Currently living in Missoula, United States.
About Bryan D. Spellman
A 61 y.o. GWM, retired after 25 years at The University of Montana. Given the choice, I would spend half my time traveling with my camera in hand, and half my time at home weaving. On the road and at home I'd be reading and making music.
5 things you should know about Bryan D.:
I love to travel
I love to read
I weave
I take lots of photos
I'm a musician
Bryan D.'s websites: