Incepte Event's profile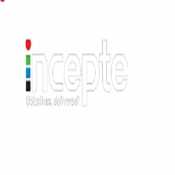 From Singapur, Singapore.
Currently living in Singapur, Singapore.
About Incepte Event
Incepte Event is one of the best event management companies in Singapore that offers event management for various corporate and family events. The company strives to bring great ideas to life and help clients to do the same by providing top notch quality services to government bodies, MNCs, and SMEs with a team of fully trained professionals.
As an event management company in Singapore, Incepte Event manage all types of events from product launch, dinner and dance, team building, family day, to roadshows. We offer an array of event management services including:
 Family Day & Carnival
 Team Building
 Dinner & Dance
 Product Launch
 Road Shows
Contact Details:
Incepte Event
57 Ubi Avenue 1, #03-02 Ubi Centre, Singapore
(+65) 6513 8529
sales@incepte.com
https://inceptevent.com/