The Finishing Line Pte Ltd's profile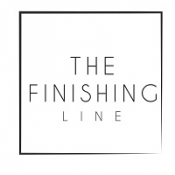 From Singapur, Singapore.
About The Finishing Line Pte Ltd
The Finishing Line offers the best solution to quality assured windows furnishing with smart gadgets that you can be at ease with for years to come. The company provides quality window finishing services in Singapore and a wide variety of window blinds and Curtains which suits your home décor.
Blinds
• Indoor Blinds
• Outdoor Blinds
• Venetian Blinds
Curtain
• Day Curtain
• Night Curtain
• Outdoor Curtain
Home Automation
• Mobile Device Control
• Siri Voice Control
• Micro Remote Control
• Motorized Curtains Blinds
Contact Information
The Finishing Line Pte Ltd
20 Senang Crescent, Singapore
+65 6589 8189
hello@fin-line.com
https://fin-line.com/