Dr. Kucho! 's profile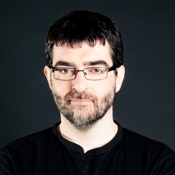 50 years. Male and taken.
From Molina de Segura, Spain.
Currently living in Madrid, Spain.
About Dr. Kucho!
After nearly two decades in the industry, there can be no denying that Spanish house sensation Dr. Kucho! remains one of the most industrious and long-standing producers and DJs on the planet. With over 250 releases to his name since his early entry onto the circuit in 1993, The Doctor is as strong as ever as he continues to prescribe his fans - and music lovers the world over - dose after dose of his tried and tested medicine.
His vast, diverse, and ever-increasing portfolio, including releases on some of the most notable labels in the industry (Sony, Virgin, Defected, Pacha and Africanism to name but a few), has been received with open arms by discerning audiences across the globe, securing Kucho! a well-deserved place as one of the stalwarts of the European and Latin American house music tradition.
Early successes for Kucho! included 'Lies To Yourself' and 'Can't Stop Playing', the latter of which enjoyed number one status in the Dutch radio charts for five weeks. Further integral to Kucho's rise were two hits on Weekend Records; 'Patricia Never Leaves The House' and 'La Luna', both of which reached No. 1 in charts worldwide, simultaneously making a huge contribution to the rise of Spanish house music which had previously been so discreet.
Original tracks and remixes have since come thick and fast, and to name them all would be one hell of a task. But the track that really put Kucho! on the map, even beyond those held by dance-music buffs, was to be 'Belmondo Rulez'. The release enjoyed such success that it arrived in at No.6 of DJMag's 'Best of 2003 Hype Chart'.
Kucho's! popularity grew quickly following this, and he soon became one of the 'one's to watch' on the European circuit, so much so that DJ Magazine UK crowned him the "The Undisputed King of Spanish House Music". When 2006 hit 'Hallelujah' reached No. 1 in Malta, beating the likes of Shakira, Madonna and Justin Timberlake that very same week, there was no doubting the credibility of the h
3 things you should know about Dr. Kucho!:
He is an international DJ and producer
Named Undisputed King of Spanish House
He plays house music
Dr. Kucho!'s websites: