Tayo adeyemi's profile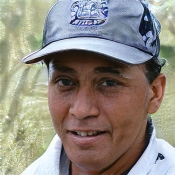 Male and single.
About Tayo adeyemi
I handles the ideation and creation of compelling content including website copy, white papers, blog posts, social media content, and product/service descriptions.
I support the work of marketing managers and executives on projects directed at maximising company profits and developing sales strategies or marketing campaigns.
compiling and distributing financial and statistical information such as budget spreadsheets
analysing questionnaires
writing reports, company brochures and similar documents
organising and hosting presentations and customer visits
assisting with promotional activities
visiting customers/external agencies
helping to organise market research.
1 thing you should know about Tayo:
http://viewpointnigeria.com/