NonnaLou 's profile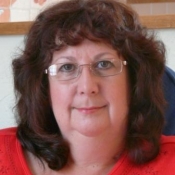 Female and taken.
From London, United Kingdom.
Currently living in Itri, Italy.
About NonnaLou
We are an ENGLISH FAMILY who decided to sell up in the UK, completely change our lifestyle and move out to Italy.
We came on holiday several times to this beautiful area of SOUTH LAZIO, and we liked it so much, we decided to make it our home !!!
See our BLOG: http://trecancelle.wordpress.com
NonnaLou's websites: